Black and white combination is timeless, elegant and there is no person who doesn't love it. Classic black and white nail art doesn't have to be boring. Lighten up the mood of an all-black or all-white manicure with a mini design on one or two fingers.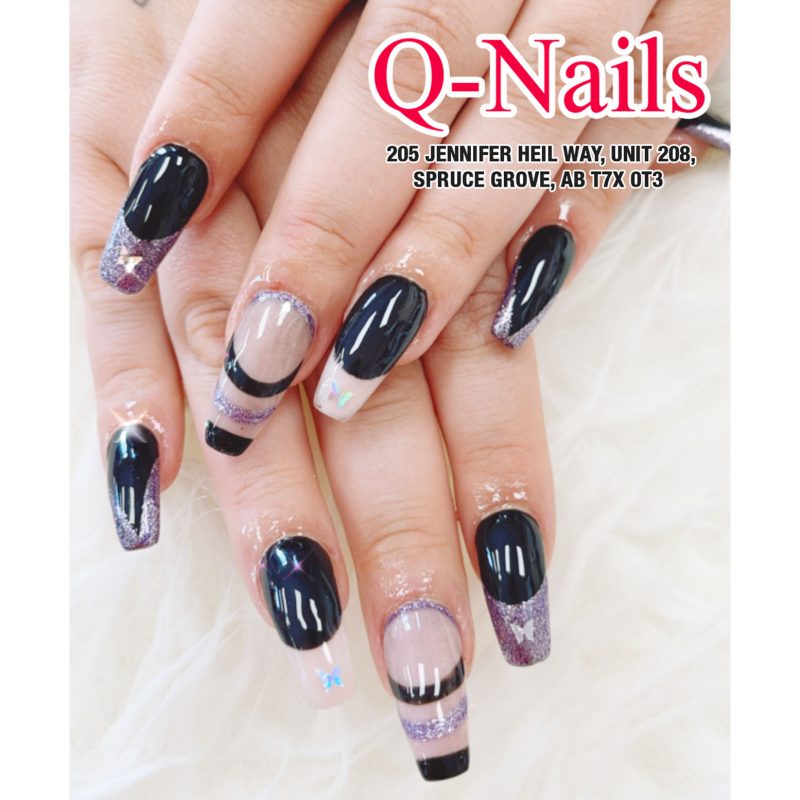 Wanna feel pretty even when you're using your smartphone? This yellow nail art will make you smile every time you touch your phone's keyboard!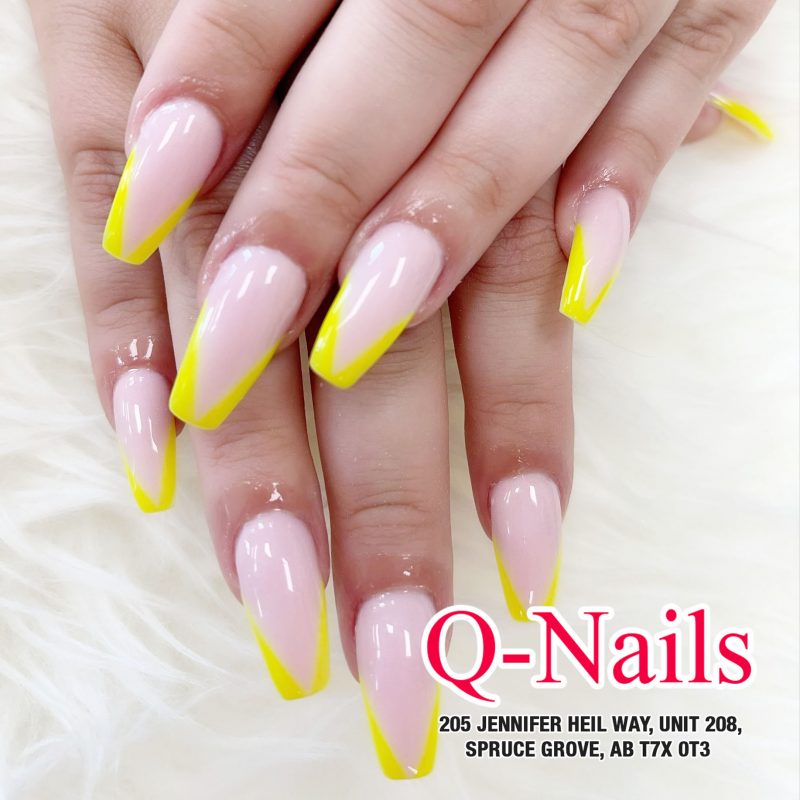 Mint nail design is the perfect mix between the sophisticated, natural nail art and the glamourous look that every woman wants.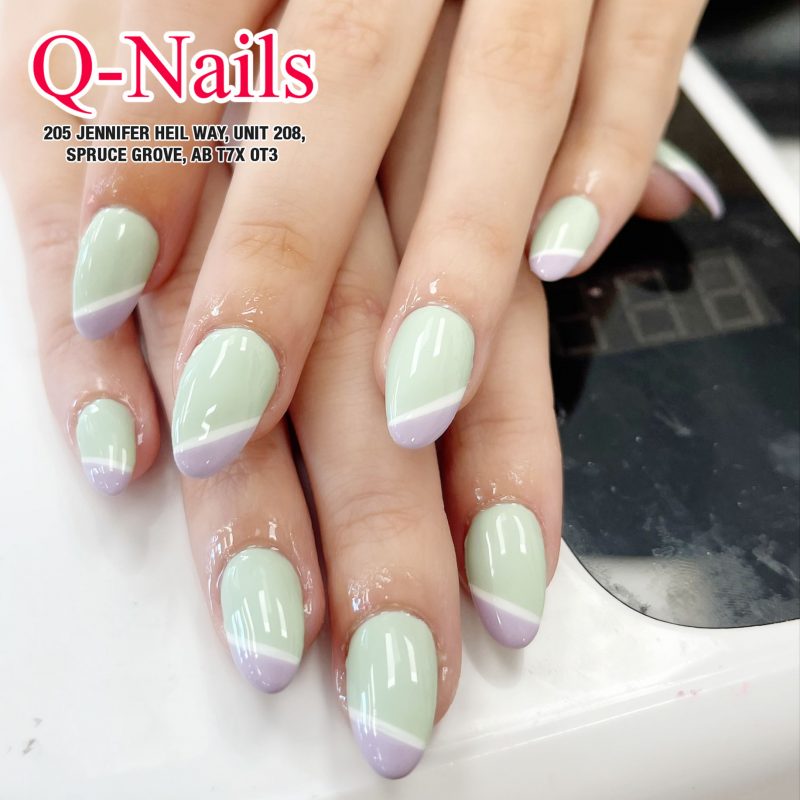 This bright green shade is vibrant, fun and super stylish. Light green will look amazing throughout the spring and summer months.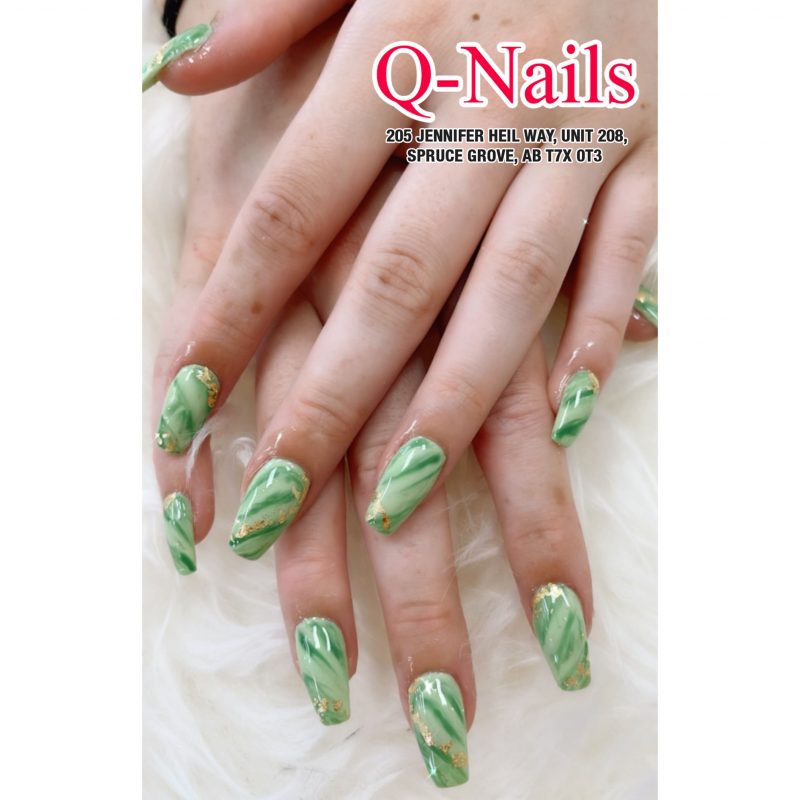 Nail salon near me | Q Nails Tri Leisure Village | nail salon Spruce Grove | Stony Plain nail place | nails art design AB T7X 0T3 | manicure pedicure Spruce Grove | eyelash extensions | brow waxing | acrylic nails Spruce Grove AB T7X 0T3 | nail in Spruce Grove, Alberta